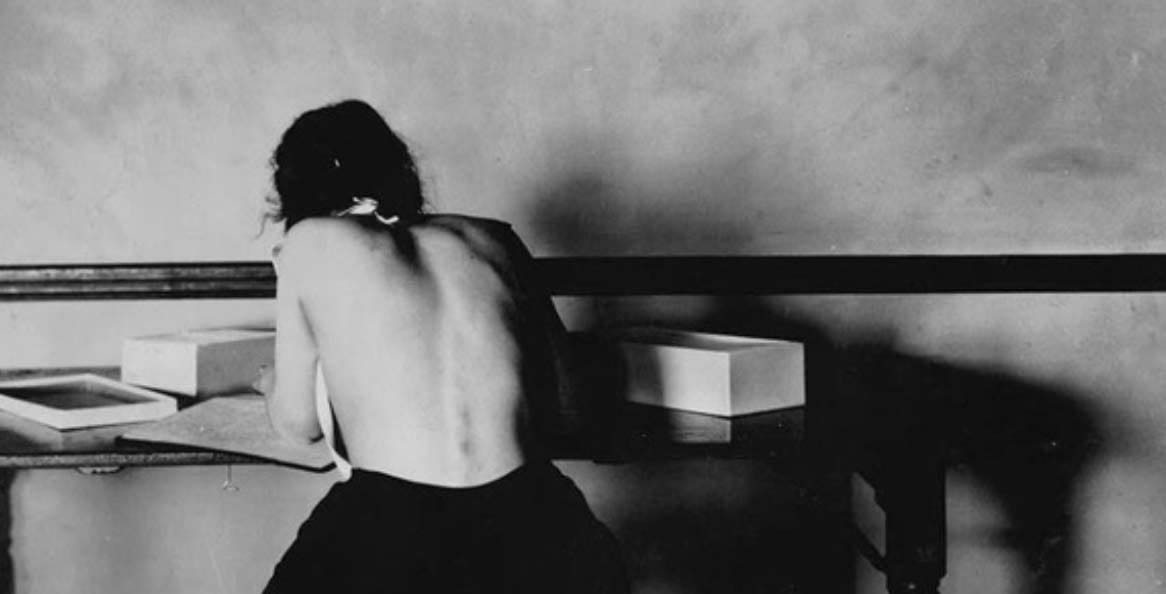 The Secret of the Short Short Story – an intro
Here's what I know about short-short story writing.

Title — a big part of the appeal, but can't fix a poor opening line.
Opening sentence — if this doesn't enlighten and entice your reader will stop
Opening paragraph — set the scene, provide local and date-driven color, and bring the reader along for a quick story
The story — there needs to be an arc, a reason we care
The ending — master the twist, but don't overdo it

The best short-short stories are fun to read. They leave you having experienced an abbreviated adventure. They don't take long to read, so you can read a handful, depending on your time. They don't take too long to write. I can't write a chapter or an article during my normal work hours. Doing a SSS is easy.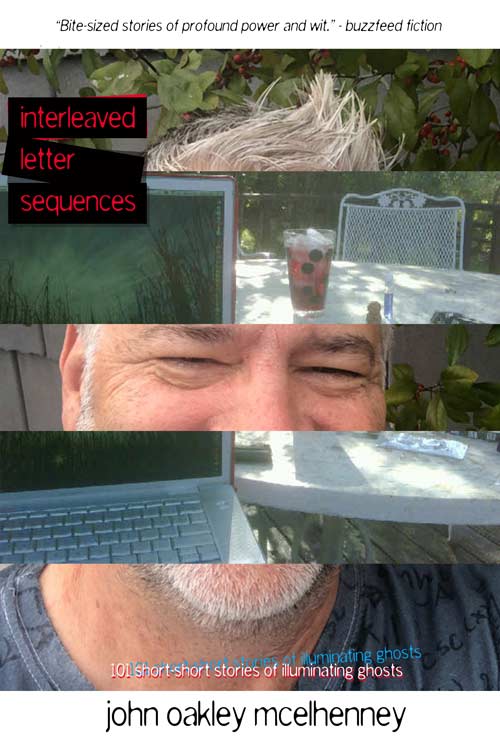 Interleaved Letter Sequences (101 short-short stories)
/ˌin(t)ərˈlēv/ def: the interspersing of fields or channels of different meaning sequentially in memory.
* not one of these characters is real, this is short fiction.
End of first book of short-short stories. < back to McElhenney.net
words, language and innovation (or The King of the Short-Short Story)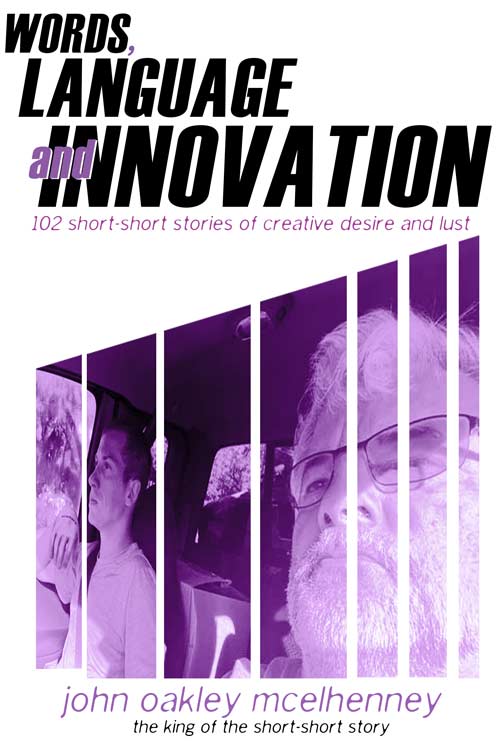 *do you think that missing Oxford comma is going to anger some?
< back to McElhenney.net